Members Associate/ Finance Assistance
Tel Aviv
About The Position
Who are we?
Mindspace is the rapidly growing global provider of inspiring coworking space for teams of all sizes. Our community consists of enterprise companies and established startups, as well as small businesses, entrepreneurs and creative freelancers.
Who is the Members Associate/ Finance Assistance?
This full-time position is based in Tel Aviv and will be Managing our Members processes and accounting.
Your day at Mindspace.
With all the relevant experience and extra-motivation, you go above and beyond to keep our members satisfied and managing accurate records in books . From bank reconciliation to customer billing, you are a true numbers person and are highly organized.
The main responsibilities of a Members Management Associate at MINDSPACE include (but are not limited to):
· Responsible for performing billing and collections for Mindspace Israel locations
· Assist and support the finance team and operation department in the company with variety of tasks
· Proven ability to review invoices and payments on accounts and demonstrate good
· Judgement in resolving discrepancies
· Support members with various financials requests
· Participating in monthly closing processes
· Maintaining members records in SAP B1 and Sales Force
Requirements
Experience & Minimum Qualifications:
· Bachelor's degree (accounting, finance, industrial engineering, economics preferred)
· At least 2 years of experience as an Office Manager, Accounts manger or bookkeeper
· At least 2 years of experience providing administrative support in a fast paced environment and dealing with huge data base
· Demonstrated ability to communicate effectively orally and in writing
· Demonstrated ability to maintain effective working relationships
· Expert Excel skills, proficient in MS Office
· Fluent Hebrew and English language skills essential
· Excellent follow up skills
· Strong customer service skills
· Experience working with SAP B1 and Sales Force - an advantage
Critical Competencies for Success:
· You must have strong data entry skills and a knack for numbers – be highly attentive to details and keep your finger on the pulse
· Good organizational skills are key to getting you far in this position, so things don't fall out of balance
· You must be a thorough and accurate worker who is able to recognize errors when made, and takes the necessary steps to correct them
· You should be a fast-paced mover with strong interpersonal relation skills, who is able to work efficiently both independently and in a team
· Don't let rules confine you – thinking outside the box is necessary at such a role in such a dynamic environment
· You must be a great communicator who is able to convey messages in a clear and concise manner (in English)
· Excited about MINDSPACE; you are ready to live, eat and breathe MINDSPACE, spreading the love to everyone you encounter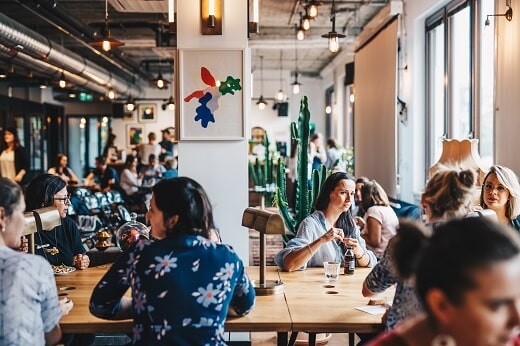 Join us!
Our benefits include marvelous weekly happy hours, discounts at various restaurants, lectures and events hosted by influential leaders or companies, and more!