Real Estate Business Development Manager
Tel Aviv
About The Position
Imagine your dream office... Now, try again.
Mindspace is a rapidly growing global provider of inspiring workspaces for teams of all sizes. Our community consists of enterprise companies and established startups, as well as small businesses, entrepreneurs, and creative freelancers. With members in more than 34 locations across 7 countries, we are setting the gold standard for flexible workspaces around the world.
Who is the Real Estate Growth Manager?
This full-time position will be based in Tel-Aviv and entails being an important part of the acquisition of new Mindspace locations. The role entails sourcing and selecting sites, performing financial evaluations, supporting commercial terms negotiations, and managing relations and communications with brokers, lawyers, and landlords in various countries. An ideal candidate should have a deep-rooted connection to real estate and experience in handling and negotiating contracts.
What you will be responsible for, mainly:
Sourcing off and on market deals, and analyzing best-fit expansion opportunities for Mindspace
Conducting market research, and taking part in negotiations for new locations
Supporting all acquisition/leasing and property-related decisions with financial and legal analysis
Coordinating deal management processes, including communication with planners, architects, financial analysts and more
Ensuring that all relevant business terms and protective lease clauses are included in contracts
Requirements
Do you have the following experience?
5-7 years experience in commercial real estate sourcing or negotiations
High level of English – a must!
Proven experience in entering new markets and managing several deals
Proven experience in initiating and managing relationships with brokers and landlords
International experience - a big advantage
Familiarity with legal processes
Critical Competencies for Success:
Be a fast-paced mover who doesn't let jet-lag slow you down; You must be willing to travel as often as needed for the job
You must have strong communication (& presentation) skills, and not be shy when standing in front of a crowd.
You must be a fiercely independent worker who is able to operate efficiently if working remotely
Maintain strong analytical, interpersonal, and problem-solving skills.
Know how to prioritize tasks under a time-crunch: don't give in when the going gets tough!
Maintain an entrepreneurial spirit and constant thirst to learn more
Excited about MINDSPACE; you are ready to live, eat and breathe MINDSPACE, spreading the love to everyone you encounter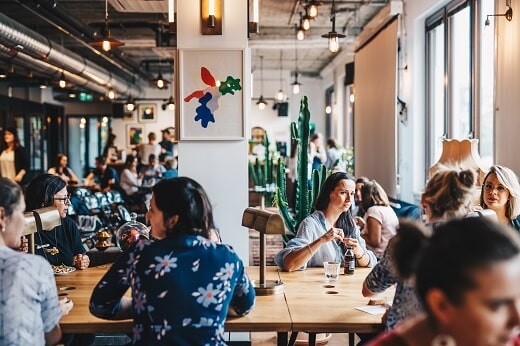 Join us!
Our benefits include marvelous weekly happy hours, discounts at various restaurants, lectures and events hosted by influential leaders or companies, and more!