General Counsel
Tel Aviv
About The Position
About Mindspace
Mindspace is a global provider of inspiring work spaces in prime real estate, serving teams of all sizes, from blue chip enterprise companies to established startups. We operate over 34 locations across 7 countries and following the company's recent fundraise we aim to grow our footprint significantly around the world.
About the role
This full-time position will be based in Tel Aviv at Mindspace HQ reporting to the company's CEO, and entails managing all legal aspects related to the company's business and operations:
Structuring, drafting, negotiating, reviewing and counseling on a broad range of commercial transactions, with a particular focus on services agreements, commercial leasing and suppliers' agreements. Managing all corporate legal aspects of the company, including: fundraise agreements, M&As, corporate governance policies and actions.
Setting and overseeing Company policies and guidelines related to legal and commercial matters.
Establishing and managing relationships with external counsels in Israel and abroad.
Advice on liabilities, legal restrictions and risks associated with agreements and various other projects throughout the organization.
Promoting legal, compliance and risk management best practices throughout the company.
Requirements
Experience
7+ years experience in commercial law from a top law firm and at least 5+ years as an in-house General Counsel preferably in a global company.
Ability to work in a fast-paced, high pressure, entrepreneurial environment.
Good understanding of real estate law - preferred.
Ability to solve problems creatively
Experience in publicly traded companies - an advantage
Excellent interpersonal skills and ability to advise all management levels
Ability to negotiate positively and proactively and work efficiently
Ability to identify and prioritize key deliverables, to manage large number of projects and to meet demanding deadlines
LLB degree in law, MBA - an advantage
Fluent English skills, both written and verbal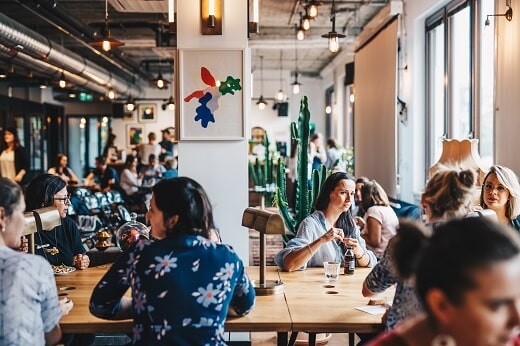 Join us!
Our benefits include marvelous weekly happy hours, discounts at various restaurants, lectures and events hosted by influential leaders or companies, and more!