איש אחזקה
Rothschild
About The Position
דמיין את משרד החלומות שלך...עכשיו, דמיין אותו שוב
מיינדספייס, חברה גלובלית אשר צומחת ומתרחבת במהירות, הינה ספקית של מרחבי עבודה שיתופיים ומעוררי השראה לחברות ועסקים בכל הגדלים. הקהילה שלנו מורכבת מחברות חדשניות וסטארטאפים מבוססים, כמו גם עסקים קטנים, יזמים ופרילנסרים יצירתיים.
היום שלך במיינדספייס
התפקיד הינו חצי משרה (4-5 שעות ביום) כולל אחריות על המבנה, אחריות לתחזוקה שוטפת בבניין כולל תיקונים קלים, סיוע לצוות של הסניף ועוד.
התפקיד כולל:
אחריות על המבנה
פיקוח על עובדי הניקיון במבנה, אחריות לתחזוקה שוטפת בבניין כולל תיקונים קלים ומתן פתרון לבעיות בזמן אמת
ארגון שטחי המשרד לפי צרכים משתנים: סידור עמדות עבודה, עזרה עם אירועי חברה וכד.
Requirements
דרישות:
ניסיון קודם בעבודת אחזקה בבנייני משרדים או בתחום דומה - לפחות 2-3 שנים
ניסיון בעבודות שיפוץ קלות, מיזוג, אינסטלציה - חובה
רקע טכני - חובה
ניסיון עבודה עם עובדי ניקיון
יכולת עבודה בסביבה ממוחשבת
בעל יכולת עבודה עצמאית
בעל יוזמה ויכולת עבודה עם ממשקים מרובים
שירותיות ויחסי אנוש גבוהים
אחריות ואמינות
ראש גדול
ידע באנגלית - יתרון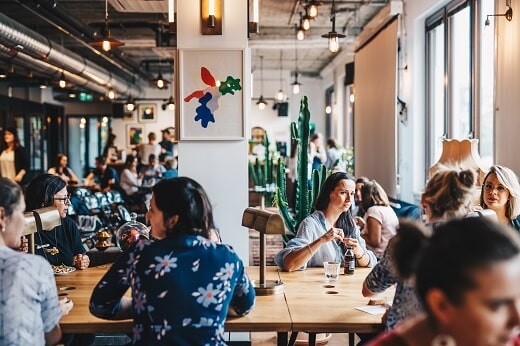 Join us!
Our benefits include marvelous weekly happy hours, discounts at various restaurants, lectures and events hosted by influential leaders or companies, and more!