VP of RE Acquisition
Rothschild
About The Position
Imagine your dream office... Now, try again.
Mindspace is the rapidly growing global provider of inspiring coworking space for teams of all sizes. Our community consists of enterprise companies and established startups, as well as small businesses, entrepreneurs, and creative freelancers.
Who is the VP of Real Estate?
Mindspace is looking for a VP of RE Acquisition to grow our network of over 30 locations across 7 countries. This is an exceptional opportunity to join our management team in Tel Aviv, and you will report to the CEO of the company. It requires a deep understanding of global real estate markets and meaningful experience in real estate acquisition, business development, and financing as well as team management skills.
Your day at Mindspace
The VP of Real Estate is leading the company's global real estate team which is responsible for the company's growth via acquisition and development of new Mindspace locations. The role entails sourcing and selecting sites, performing financial evaluations, negotiating agreements with landlords, and full responsibility for planning and construction of the new locations.
What you will be responsible for, mainly:
Managing the ongoing growth efforts of the company and develop expansion strategies for each of the relevant markets
Managing the real estate and project department team
Serve as the Commercial Real Estate expert on all aspects including innovation, new trends, and developments in the field and maintain a knowledge base on the respective markets
Source off and on market deals, and analyse best-fit global expansion opportunities for Mindspace
Full accountability on the real estate financial models and business plans
Lead the negotiations strategy and tactics with large global landlords on new partnerships, management agreements, and leases
Requirements
Do you have the following experience?
10+ years experience in commercial real estate sourcing or negotiations
Proven experience in entering new markets and managing several deals
Proven experience in initiating and managing relationships with brokers and landlords
International experience - a must
Familiarity with legal processes
Hospitality industry experience - advantage
Fluent in English
Critical Competencies for Success:
Be a fast-paced mover who doesn't let jet-lag slow you down; You must be willing to travel as often as needed for the job
You must have strong communication (& presentation) skills, and not be shy when standing in front of a crowd
Maintain strong analytical, interpersonal, and problem-solving skills
Maintain an entrepreneurial spirit and constant thirst to learn more
Excited about MINDSPACE; you are ready to live, eat and breathe MINDSPACE, spreading the love to everyone you encounter
Mindspace is an equal opportunity employer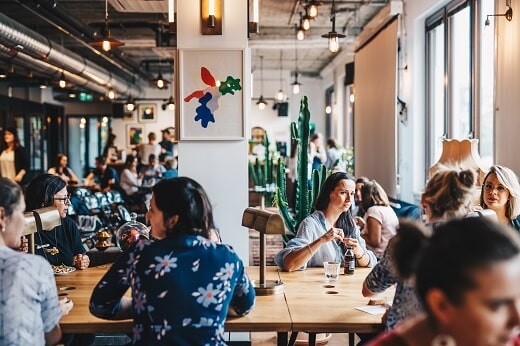 Join us!
Our benefits include marvelous weekly happy hours, discounts at various restaurants, lectures and events hosted by influential leaders or companies, and more!