Senior Project Manager
New York
About The Position
Imagine your dream office... Now, try again.
Mindspace is a rapidly growing global provider of inspiring workspaces for teams of all sizes. Our community consists of enterprise companies and established startups, as well as small businesses, entrepreneurs, and creative freelancers. With members in more than 30 locations across 7 countries, we are setting the gold standard for flexible workspaces around the world.
Who is the Project Manager?
Behind every amazing Mindspace location stands a talented and proud Project Manager. This full-time position can be based in New York and reports to the Director of Projects.
Your day at Mindspace
Responsible for managing assigned projects, from inception to completion, you will coordinate internal and external architectural, engineering, and other professional resources to help bring locations to life!
What you will be responsible for, mainly:
Overseeing the development and construction processes of Mindspace sites and locations,
Setting project schedules, budgets and ensuring on-time completion of building endeavors
Ensuring that contracted professionals adhere to work plans and specifications, and complete pre-and post-construction activities
Working with local municipalities in order to obtain permits and schedule inspections, as required by law, per location
Providing constructive feedback during the due diligence phase and identifying potential issues with prospective locations
Coordinating construction projects and maintaining relationships with general contractors, architects, and relevant professionals in an international setting
Partnering with in-house and outsourced consultants (engineers, architects, designers supply chain, etc.) on project deliverables
Managing punch-list and project closeout processes
Requirements
Do you have the following experience?
Bachelor's degree in civil engineering, architecture, practical engineering, or architectural engineering - a must
At least 5 years of experience in project management or supervision in either commercial fit-outs or development projects
General understanding of IT, AV and security elements within project Fit-outs
Experience with project management software
Ability to read architectural and engineering drawings and identify issues- a must
High level of English- a must
Critical competencies for success
A fiercely independent worker who does not shy away from a fast-paced, hybrid work environment
Are you detail-oriented and highly organized? Good - we need someone focused and reliable who can keep up with rapidly changing projects
Strong decision-maker: You need to be able to make conscious, responsible decisions on a whim when things don't go according to plan
Multitasking is a must; You must be able to balance multiple projects at once and adhere to deadlines (strong time management skills are key)
You are a mover and shaker, with strong interpersonal skills, who adapts well to a dynamic and fast-paced environment
Mindspace is an equal opportunity employer
Please submit your application in English.
Mindspace is an equal opportunity employer.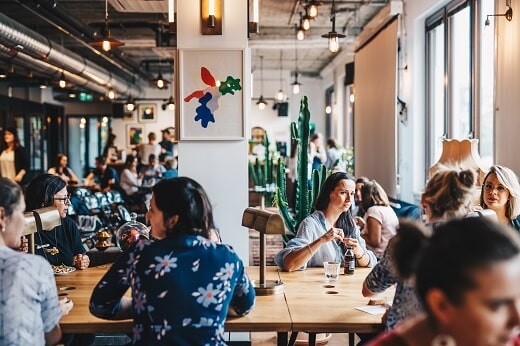 Join us!
Our benefits include marvelous weekly happy hours, discounts at various restaurants, lectures and events hosted by influential leaders or companies, and more!