US Real Estate Director- Acquisitions
New York
About The Position
We're on the lookout for a shining star, someone who knows how to work hard and play hard. MINDSPACE is looking for a Real Estate Director - Acquisitions to join our growing family. We're currently in expansion mode, and looking to aggressively grow our real estate team.
This full-time position will be based in New York and entails managing all that is related to the acquisition of new Mindspace locations. The role entails sourcing and selecting sites, performing financial evaluations, leading and closing lease negotiations, and managing relations and communications with brokers, lawyers and landlords in various locations throughout the Americas. An ideal candidate should have a deep-rooted connection to real estate and experience in handling and negotiating contracts.
The main responsibilities of a REAL ESTATE DIRECTOR at MINDSPACE include (but are not limited to) :
Sourcing off and on market deals, and analyzing best-fit expansion opportunities for Mindspace
Conducting market research, and leading lease negotiations for new locations
Developing market strategy for real estate growth
Creating economic guidelines that outline how to properly implements deals and ensure the most favorable terms for Mindspace
Supporting all acquisition and property-related decisions with financial and legal analysis
Coordinating lease management processes
Ensuring that all relevant business terms and protective lease clauses are included in contracts
Requirements
Experience & Minimum Qualifications:
Minimum 7+ years' experience in commercial real estate sourcing or negotiations
Native English - a must
Proven experience in entering new markets and managing several deals
Proven experience in initiating and managing relationships with brokers and landlords
International experience - a big advantage
Familiarity with law processes useful during the negotiation phase but are supported fully by a HQ team in Tel Aviv (Design, Construction, Analysts, Legal and C-Suite)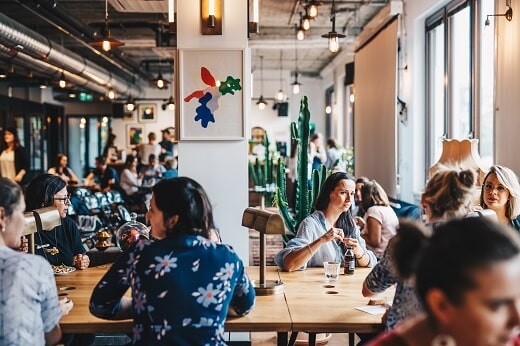 Join us!
Our benefits include marvelous weekly happy hours, discounts at various restaurants, lectures and events hosted by influential leaders or companies, and more!