Real Estate Investment Analyst
London
About The Position
Imagine your dream office... Now, try again.
Mindspace is a global provider of inspiring workspaces in prime real estate, serving teams of all sizes, from blue-chip enterprise companies to established startups. We operate over 34 locations across 7 countries and following the company's recent fundraising we aim to grow our footprint significantly around the world.
Who is the Real Estate Investment Analyst?
This is a full-time position based in London. The ideal candidate will have experience in financial modeling, have strong attention to detail, and be a proactive problem solver. The role requires completing some creative thinking tasks - so self-discipline and an independent working style are necessary.
Your day at Mindspace
With all the relevant experience and extra motivation, you will be an integral part of Mindspace, creating financial models and advancing business models. With a strong understanding of financial forecasting, you will be helping Mindspace achieve its strategic business and operational goals.
What you will be responsible for, mainly:
Creating financial models to analyse business and project economics.
Preparing ad hoc analyses to support real estate deals and strategic initiatives.
Establishing, tracking, and analysing existing financial and operational performance metrics
Conducting market research for new markets & projects.
Providing data-based insights and recommendations to other business units
Developing forecasts, models, segmentation schemes, and data-driven analyses for a variety of challenges
Assisting deal team with the preparation of proposals and marketing materials
Preparing internal investment committee and board materials
Requirements
Experience & Minimum Qualifications:
BA degree, preferably in economics or maths
2+ years experience as an analyst in investment banking, real estate consultancy or a property company
Work experience at a global company - advantage
Strong Excel and Google Slides skills - a must
Fluent in English - a must
Critical competencies for success
You must have strong data entry skills and a knack for numbers – be highly attentive to details and keep your finger on the pulse
High interest in real estate and flex office solutions
Strong organizational skills are key to getting you far in this position, so things don't fall out of balance
You must be thorough and accurate worker who is able to recognize errors when made and takes the necessary steps to correct them
You should be a fast-paced mover with strong interpersonal relation skills, who is able to work efficiently both independently and in a team
Don't let rules confine you – thinking outside the box is necessary in such a role in such a dynamic environment
You must be a great communicator who is able to convey messages in a clear and concise manner (in English).
Excited about Mindspace; you are ready to live, eat and breathe Mindspace, spreading the love to everyone you encounter.
Mindspace is an equal opportunity employer
Please submit your application in English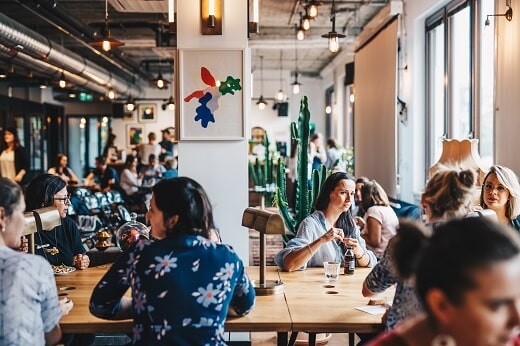 Join us!
Our benefits include marvelous weekly happy hours, discounts at various restaurants, lectures and events hosted by influential leaders or companies, and more!