IT Support Specialist
London
About The Position
Imagine your dream office... Now, try again.
Mindspace is the rapidly growing global provider of inspiring co-working space for teams of all sizes. Our community consists of enterprise companies and established startups, as well as small businesses, entrepreneurs and creative freelancers.
Who is the IT Support Specialist?
This full time position is based in London and you will be supporting Mindspace's sites. You will report directly to the City Lead and to the Global IT Manager you will be an integral part of the Global IT team, responsible for managing all IT related problems and projects in London and globally.
Your day at Mindspace
As an IT Support Specialist you will be responsible to provide technical support and guidance to the Mindspace members and all the IT projects and support worldwide.
What you will be responsible for, mainly.
Ensuring that branch policies are in line
Providing technical support and guidance to the Mindspace members on day to day requests
Providing Helpdesk services to Mindspace employees
Responsible for the configuration and maintenance of local and regional printers and multi-function devices
Providing Network support
Providing Break/ fix support
Assisting in the setup and operation of audio visual hardware for events
Work globally with our offices and employees
Requirements
Experience & Minimum Qualifications:
2+ years experience as an IT Helpdesk or onsite IT support - a must
Bachelor's degree preferred, but not essential
Strong customer service experience
Experience with maintaining a network computing environment, working directly with ticket systems and platforms
Good communication skills
Experience in Cisco networks - a plus
Critical Competencies for Success:
You must be a detail oriented person with strong multitasking abilities
Exceptional communication and interpersonal skills are essential for this role
The golden rule for this role? Be hands on, hand on, hands on
Are you a people's person? Good - you should be customer centric and able to identify members' needs.
Be goal oriented, a go-getter, and result driven.
A practical, fast-thinker and creative problem solver with critical thinking and analytical skills is needed to get the job done
You must be able to translate trends into actionable ways to anticipate and address customer and market needs
Be familiar with and passionate about the startup ecosystem
Excited about Mindspace; you are ready to live, eat and breathe Mindspace, spreading the love to everyone you encounter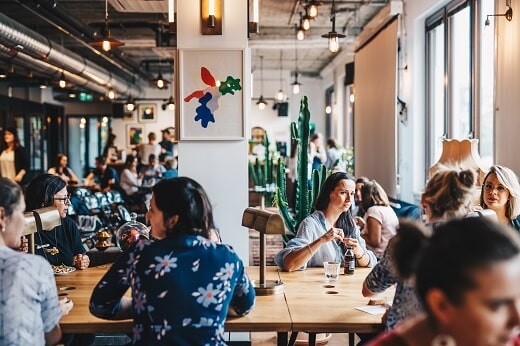 Join us!
Our benefits include marvelous weekly happy hours, discounts at various restaurants, lectures and events hosted by influential leaders or companies, and more!