Construction Procurement / Supply chain Lead
London
About The Position
Imagine your dream office... Now, try again.
Mindspace is a rapidly growing global provider of inspiring workspace for teams of all sizes from enterprises and startups, as well as entrepreneurs.
Who is the Construction Procurement / Supply chain Lead
This full-time position is based in London but covers our global locations reporting directly to our Director of Projects.
Your day at Mindspace
Responsible for managing and working on assigned construction projects, from inception to completion, you will develop supply chains and seek the best procurement routes for Mindspace. Work with internal and external architectural, engineering, and other professional resources to help bring locations to life!
What you will be responsible for, mainly:
Manage and develop the supplier process
Develop Estimating strategies
Develop Procurement Strategies aligned to project requirements in EMEA and NAM
Create and manage supplier database
Support the process of identifying key general construction contractors and create a contractor supply chain to support and build our locations
Create a Procurement process for new and existing markets
Establish a highly efficient, high-quality supply chain
Review Current supply chain and implement improvements/establish working relationships
Ensure our supply chain can support the bidding process.
Develop RFP for consultant teams from Architects to Engineers.
Carry out supplier reviews to access risk, align with projects strategy and identify potential costs efficiency and improvements
Work with our Arts and Creative department to support supplier logistics and ordering.
Work with our finance department to ensure the supplier payment process is in place and managed.
Work with our design department to select construction materials, fixtures, and design elements and improve cost efficiency to meet budget restraints.
Develop and manage processes to better procure goods and services
Create reporting dashboards and feed them directly into the projects delivery plan
Develop and build relationships with our supplier and manage the relationship through project phases.
Requirements
Do you have the following experience?
Bachelor's degree in Procurement and supply chain management is desirable
Strong knowledge of different forms of contract within the construction sector
Experience within the construction industry
3+ years' background in supply chain management
Experience working with international supply companies
Critical competencies for success.
A fiercely independent worker who does not shy away from a fast-paced, hybrid work environment
Are you detail-oriented and highly organized? Good - we need someone focused and reliable who can keep up with rapidly changing projects
Strong decision maker: You need to be able to make conscious, responsible decisions on a whim when things don't go according to plan
Multitasking is a must; You must be able to balance multiple projects at once and adhere to deadlines (strong time management skills are key)
You are a mover and shaker, with strong interpersonal skills, who adapts well to a dynamic and fast-paced environment
Mindspace is an equal opportunity employer
Please submit your application in English.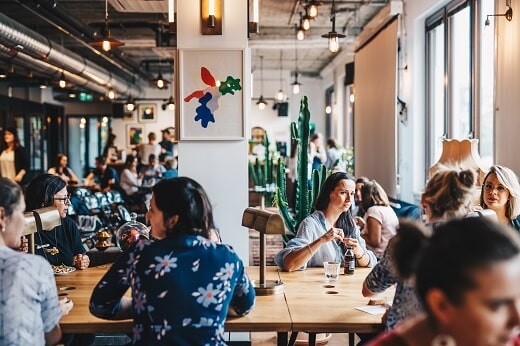 Join us!
Our benefits include marvelous weekly happy hours, discounts at various restaurants, lectures and events hosted by influential leaders or companies, and more!